YOU ARE CAPABLE OF OVERCOMING ANXIETY WITH THIS 7-DAY SELF-PACED COURSE
DOES THIS SOUND LIKE YOU?
If you've felt anything from the first stirrings of anxiety to a full-blown panic attack, this course is for you.
This 7-day, self-paced program guides you from the what and why of anxiety, through the body and its experiences of this emotion, into the mind and all of the stories we tell ourselves about anxiety, and ultimately into complete transformation: from feeling limited and paralyzed by anxiety, into understanding and acceptance of this emotion.
No matter where you are on your journey of self-discovery, searching for answers and solutions, this course will help shift your experience away from fear and towards true understanding.
HERE IS WHAT YOU WILL LEARN
What anxiety is, where it comes from, and why it's a *good* thing

A meditation technique that creates a solid foundation for taming anxiety

Three breath work techniques that will stop anxiety in its tracks

How the nourishing rituals around tea can support your body

The power of essential oils in taming anxiety

How important daily self-care practices are in transforming your emotions
This course is all about introducing small, simple shifts that you can implement in your life every day. Nothing here is time-consuming or complicated; I've purposely designed this program to be as accessible as possible. Making small shifts in a variety of ways snowballs into more positive changes which creates further transformation in your life. You can do this. I know, because I've done this myself. And I teach the path I've walked.
HERE IS WHY YOU HAVE STRUGGLED UNTIL NOW
You believe something (your job, finances, certain situations) or someone (your spouse, family, co-workers) are the cause of your anxiety

You want to completely eradicate anxiety from your life

You're looking for a magic bullet or overnight quick fix

You have focused on big changes in 1 or 2 areas of your life in the hopes of relieving your anxiety
ENROLL TODAY
But hurry...this special offer ends soon!
HERE IS WHAT YOU WILL FIND INSIDE
Module 1 -
The introduction, overview, and warm welcome
Module 2 -
We talk about what anxiety is, where it comes from, and why you don't want to get rid of it
Module 3-
We go through meditation and breath work, how these powerful tools set a foundation for creating calm and peace in your life, and how you can use them at the height of anxiety to shift your emotions immediately
Module 4-
We talk about tea and how this unexpected resource is a wonderful, nourishing ritual for taming anxiety
Module 5-
We explore essential oils and the benefits of these plant-based, natural tools in transforming anxiety
Module 6-
We tie it all together by going through daily practices and self-care and how both lead to living your very best life
Module 7 -
The sweet conclusion
ENROLL TODAY
But hurry...this special offer is a ONE-time deal!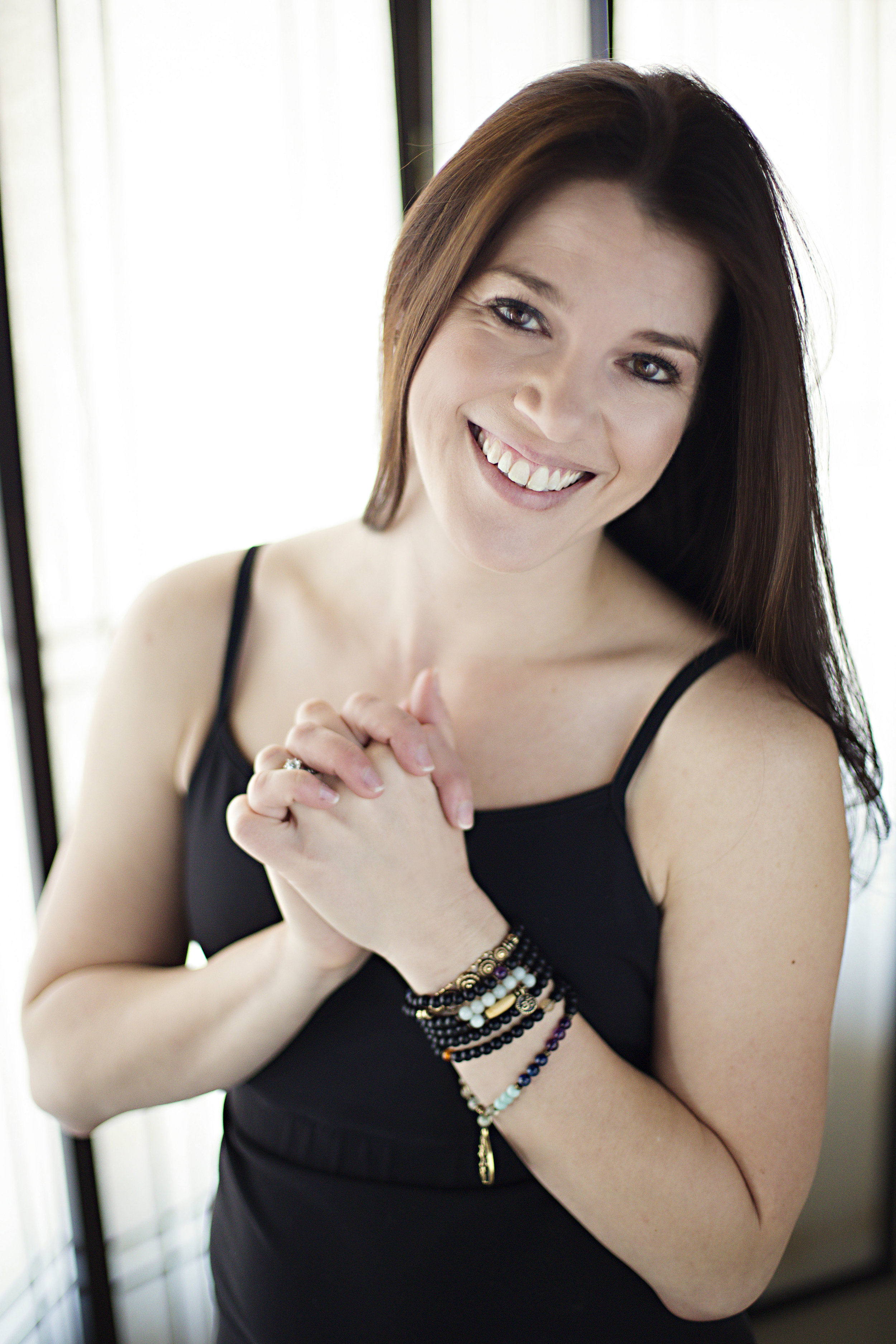 I have been in your shoes. I know exactly what it feels like to be completely overwhelmed and paralyzed by anxiety. I teach and coach the path I walked. I know this work and daily practice works because I experienced it for myself. But if you're into credentials and stuff, I've got those, too:
Certified Life Coach by Brooke Castillo and The Life Coach School, 2012
Certified Adamantine© Yoga Teacher by James Miller, 2013
Certified Tea Specialist by The World Tea Academy, 2018
Ongoing student of Mindfulness Meditation
doTERRA Team Leader & Wellness Advocate
I graduated Cum Laude from Marquette University with a B.S. in Electrical Engineering and I'm a certified Project Management Professional and Professional Resume Writer because: balance
HERE IS WHY THIS COURSE IS RIGHT FOR YOU
If you're committed to making lasting change in your life and are looking for gentle but substantial tools to support you, this is absolutely the program for you.
If you've been searching for any of the benefits below, sign up today:
No longer feeling limited by feeling of anxiety or panic

More ease and calm in your daily life

Creating peace for yourself in previously tense or difficult situations

No longer fearing certain people, situations, places, or other triggers

Generally feeling in control of yourself, your choices, and the direction of your life
HAVE QUESTIONS? I HAVE ANSWERS!
Q: Can this course be used if I'm currently taking medicines?
A: Yes! This course, and all of my coaching programs and materials, complement traditional therapy, medications, and other self-care approaches. This program is for educational and informational purposes *only* and does not pretend to diagnose, prevent, nor treat any illness. Please stay in close contact with your doctor and / or therapist and do not discontinue the use of treatment or any medications because you are enrolled in this program.
Q: Is this course just for people suffering from anxiety?
A: This program is tailored for those who are experiencing anxiety, but in the course of coaching many clients over the past few years, I have found that we are all recovering from something: food, relationships, alcohol, money, shopping, sex, work, and of course, our emotions. The material in this program can be applied to any problem area that you are struggling with since the holistic tools are applicable to anyone who is looking to create a truly vibrant, healthy, integrated life.
Q: What is the format of this course?
A: This course is 100% self-paced! You will receive a package in your real-life mailbox that includes fresh loose leaf tea and essential oil samples. Each section of this course dives into one specific tool and how that tool can tame and transform anxiety. The introduction and conclusion sections of the course aim to introduce anxiety and tie all of the tools together into a nourishing, comprehensive daily practice.
Q: After I enroll do I get instant access?
A: Yes! You will get immediate access to the written and downloadable material. Your yummy tea and amazing essential oils will go in the mail, en route to you ASAP!
Q: Do you offer refunds?
A: Because of the nature of this course and the consumable samples included, we cannot offer refunds. That said, if you're truly unhappy, please contact me via email and I will work to make things right.
If you have a question that wasn't answered here, please contact me directly so I can help.
ENROLL TODAY
But hurry...this special offer is a ONE-time deal!